Raphael Varane celebrates the World Cup gold with teammates after France defeated Croatia in the final with 4-2 at the World Cup in Russia.
Anna Holmlund, skricross, celebrating with her bronze medal during the olympics in Sochi, 2014.
Under 21 European championship, Italy-Sweden.
Zlatan Ibrahimovic celebrates after scoring the opening goal against Nantes during a game in the french league "ligue 1".
Training session at fotball club U.S Roissy. The club where Paul Pogba started his carrier.
Fredrik Lindström, sweden, during a training session i Sochi 2014.
Falkensbergs FF vs Djurgårdens IF.
Henna Johansson loses against Yekaterina Larionova from Kazakhstan in the quarterfinal during the Olympics in Rio 2016.
Nisse Kjellström, winner of the Swedish championship in Snowcross 2017.
Sweden wins gold in ladies 4x5 km relay during the winter Olympics in Sochi 2014.
Young french supporters, UEFA Euro 2016.
Swedish team relaxing in the bus during the World junior championship in ice hockey, Ufa, Russia, 2013.
Zlatan Ibrahimovic during a friendly match against Estonia.
Iceland defeated England in the round of 16 during UEFA European championship in France 2016.
A Norwegian player after the loss against Germany in the final of Euro 2013.
Germany celebrates efter they have won the Euro 2013 against Norway.
Brazil won on penalties (3-2) against Chile in World Cup 2014.
Henrik and Daniel Sedin gets a ride on a golf car after a training session, World Championship, 2013.
Joakim Hedqvist, IFK Värnersborg, celebrates with his teammates during a bandy-game in Elitserien.
Sofia Mattsson with her Bronze medal in Olympics, Rio 2016.
Neymar during World Cup 2014.
Niklas Pettersson after his last and gold winning round in bench press during the Swedish championship in Söderhamn 2017.
Erik Hamrén reacts after Sweden defeated Ireland with 2-1 in the World Cup qualifications.
Swedish head coach of the Swedish juniorteam in ice hockey, Roger Rönnberg.
Henrik Stenson with his caddie, Gareth Lord. Olympics in Rio 2016.
Mikael Tellqvist, goalkeeper.
Rehab in the pool for Jacob Une Larsson and Pawel Cibicki during the Under-21 championship in Poland 2017.
Simone Biles during the Olympics in Rio 2016.
Dog sled sport during Swedish championship i Söderhamn 2017.
Leksand BSK winning the Swedish championship in softball.
Marcus Svensson competing in the skeet-final, Olympics in Rio 2016.
Henrik Stenson during the Olympics in Rio 2016.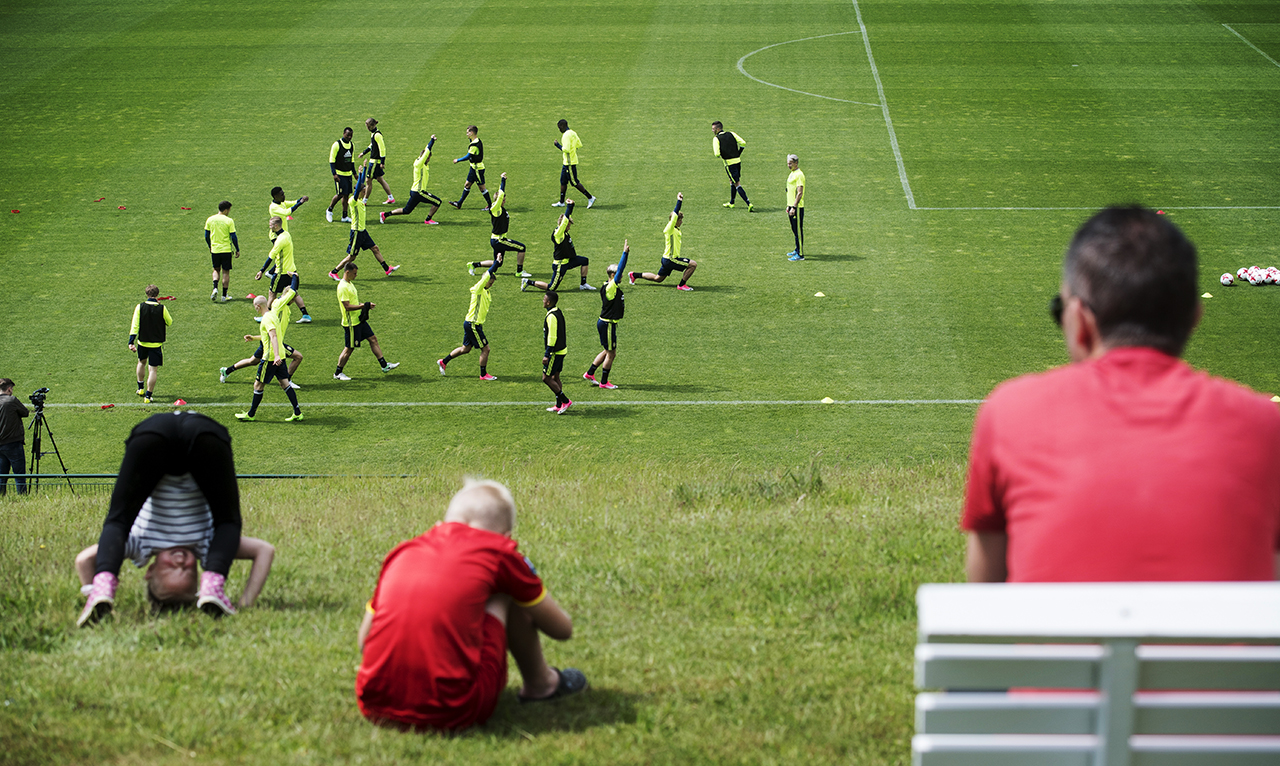 Swedish U21-team during a training session in Helsingborg.
Jenny Rissveds crossing the finish line as a winner in mountainbike during the Olympics in Rio 2016.
J-O Waldners last game in table tennis, Stockholm, Sweden.
Swedish champions in ice hockey 2017, HV71.
Lars Lagerbäck, former head coach of Iceland.
Lotta Schelin, Womens euro 2013.
IFK Norrköping celebrates with the supporters after winning the highest league in football, Allsvenskan, 2015.
Rugby, Olympics in Rio 2016.
Zlatan Ibrahimovic enters the pitch at Stade Allianz Riviera, Nice, in his last game with the national team.
Patrik Carlgren, goalkeeper of the Swedish under21-team.
World championship in table tennis for veterans.
Early morning training session for the players in Östersund FK.
Supporter of Hammarby IF reacts after team made it up to Allsvenskan, the highest league in swedish football.
Zlatan Ibrahimovic presented for the PSG-fans infront of the Eiffel tower in Paris.